Bunnies Dream in Synethsesia
Description:
A 2×5 meter low resolution video display (a few thousand pixels total) forms the skin for our slumbering bunny and surrounds any visitor who steps inside (as well as entices all passing to come take a closer look). The video is accompanied by music and sound effects aimed downward toward the person or people inside. Over time, I plan to add additional sensors to make the experience more interactive and invite visual/musical artists to submit their original work for display in the piece.
Does the piece incorporate flame effects, moveable pieces, and/or is it climbable? No
Post Event the artists may give a workshop to the Flipcitizens. We might expect to see a workshop on:
A beginner class on programming LEDs for either static installations or for incorporating into wearables.
goal: no more flipside darkwads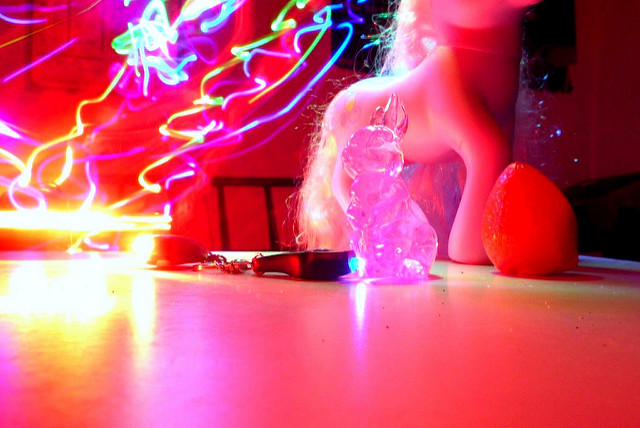 *Photo by Caffeinatrix under Creative Commons License