Ignition Philter Funds Art (a 501c3) has three captains and a skipper.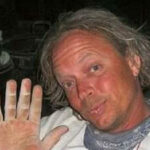 President of the new 501c3 is Treg Taylor (he/him). He began attending Flipside in 2005, the year of the Rocketship. Since that first year he has taken on many roles, including DAFT, a ranger, part of the ticket team and Ticket Lead, and has been Communication AF.
When not working one of these roles, Treg has camped with Stone Soup, STFU and Spin Camp. He believes in helping to fund the arts. He worked with another earlier rendition of the grant program, Art Garden. He works with Ignition Philter because he believes that building is FUNdaMental: Friends, Camp, Event, Community; This is the Art I Love. Being my Gift by helping Others with the Lift.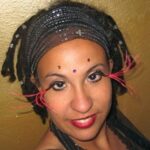 Treasurer of the 501c3 is Xaviera Chambers (she/her). She began her Burning Man adventure in 1996 after having read about it in a magazine article. Since then through her time living in Los Angeles and here in Austin, she has worked to create community. Having been a part of her village of Gigsville and going to Flipside for over 20 years, she likes her art with a little *bit of edge to it.
Since returning to Austin and the Flipside community, she has spent a few years as the Volunteer Coordinator and Regional Outreach Coordinator lead, as well as created her own position of Art Liasion. After Tinderbox (the previous art grant program) went tinder, Xaviera dreamt of helping the next captain, only to find herself both dropping the sails and steering the ship.
She believes that as the oldest regional, Flipside should have art that speaks to its citizens and inspires.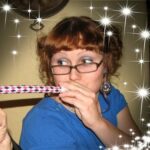 Secretary of the 501c3 is Kristine Seljenes (she/her). Back in 2008, she went to her first Flipside and found her home in the Wonderlounge. She has been a part of DAFT, Pyro, Ice, Ticket team, Edjumacation, and Greeters throughout the years. She's a part of Ignition Philter because art is the pulse of Flipside. It's why we go, it's what we become and what we seek out. As Thomas Merton says, "Art enables us to find ourselves and lose ourselves at the same time." She feels that anyone with a spark/ desire to bring something magic should not have lack of funds holding them back. Hence, Ignition Philter.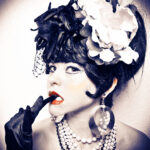 Roxie Moxie (she/her) joined Ignition Philter on our advisory board at the beginning of 2023 to support expanded engagement between our vibrant Central Texas burner arts community and the multitude of non-burner organizations and civic entities that support the exhibition of artistic works.
Her extensive experience as a performing artist and event producer as well as her professional credentials as an attorney and Operations Director in the tech world bring much appreciated legal and organizational skills to the organization.
A burner since 2006, Roxie has a long-standing passion for the type of art found within the burn community and believes everyone should have the opportunity to stumble upon it In a random green space tucked away in a city park. Dust goggles and masks, optional.