Ignition Philter is proud to announce the winner of the 2022 Bonobo Flash Grant.
The winner is: RENTAL SHOP
The artist Mary Burns says:
""RENTAL SHOP is an interactive art project that gifts participants an experience with elaborate and treasured costume pieces (along with some other strange stuff) and invites them to collaborate on the item's individual story. Each rental item is made almost exclusively of reclaimed materials has its own notebook, so participants can read other people's experiences before making their selection.
'Collateral' is collected in the form of an instant photo of the participant wearing/holding the item. When the person returns their rental, they pay their 'rental fee' (a word per hour that they were in possession of the rental, discount coupons available for extended rentals). After successful payment, their collateral is returned to them. "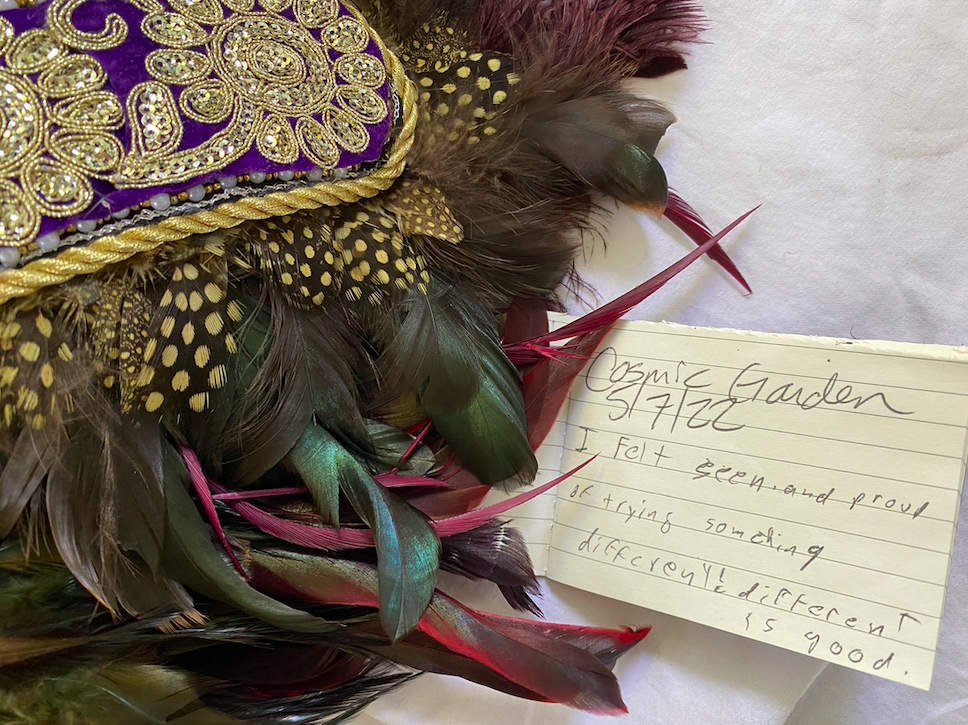 While it was not a "last minute inspiration idea" as she has been working on the project for some time [and it is mapped at A4.13 on the just released map], it won the grant because it is highly interactive, almost entirely reused materials, and we believe Bonobo would have loved it.